We Are Changing Our Name!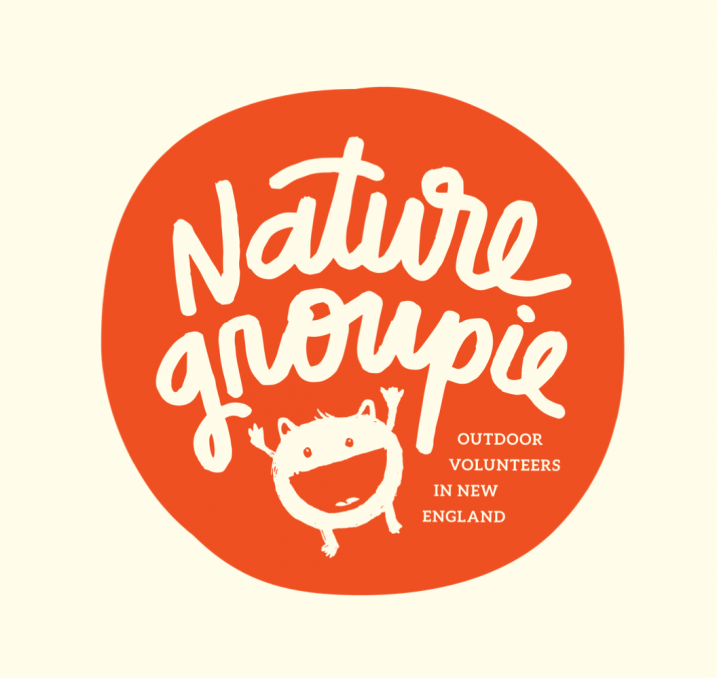 We have exciting news to share with you, our partners and colleagues in the world of stewardship, citizen science, and volunteers in New England.
As of Jan. 2, 2018, we are changing our name from the Stewardship Network: New England to Nature Groupie.
Look for us on social media @Nature_Groupie starting this week - but if you already "like" us, you'll see the change. Please join us for a Facebook Live chat about the change on Friday, January 5, 2018 at 12 noon (EST)!
Why the Change?
Our name change is based on research and a new brand strategy designed to help us – including our partners - meet a growing demand for new stewardship volunteers.
Over the last four years, 200+ organizations have used our calendar to recruit volunteers for over 942 events. The number of event postings increases by 30% every year, and each new project needs roughly 10-15 new volunteers. To meet this demand, the number of potential volunteers in our community must grow.
Today, our community of volunteers is 2,600 people strong.  In 2016, we learned from a survey that you value our efforts to create a culture of stewardship in New England. Our online platform brings together exciting projects and partners in every corner of New England. The table is set for a lot more volunteer action.
64% of New England residents participate in outdoor recreation every year–15% higher than the national average.* We know that people who enjoy the outdoors will help care for the places they love if we make volunteering easy and accessible.  Instead of 2,000 volunteers for nature, why not 20,000 or more?
That's the challenge we posed to Bridget Sprague at Be Good Branding. Bridget talked to volunteers and partners who use our calendar. When asked what it was like to volunteer for nature with our partners and our staff, this is what people said:
 "Super-friendly!" "Passionate" "Collaborative," and "It's fun!" 
One volunteer described our work: "The Network is filling in a much needed gap – they're offering something that almost everyone would love doing – trail work, picking invasive plants, doing something about oysters on the shore…Once they get involved, they will find other things they're going to want to try and do."
This research helped define our "brand personality" so that it reflects the positive experiences people have while volunteering.  We liked it!
Finally, we've heard since our launch that you want to attract a new generation of volunteers. Be Good Branding shared information about the values of younger generations, and illustrated for us how well the values of Millennials (people born between the early 1980s and 2000s) fit with our volunteers' experiences: happiness, passion, sharing and discovery.
Be Good Branding proposed our new name and worked with graphic designers at Pixels and Pulp to create a graphic identity that can excite and mobilize younger generations.
It's a big change, but we are confident it will work!
The name is memorable and will help people find us online. See how people are already using the hashtag #naturegroupie to share their love of nature. And around the world, people are starting to call a group "selfie" a "groupie."
The orange creature speaks to the joy and fun of volunteering outdoors.
The logo is welcoming and will make people curious to learn more.
We are committed to empowering generations of outdoor enthusiasts to volunteer for nature in New England, and to involve many thousands of new Nature Groupies in that effort!

Special thanks to the New Hampshire Charitable Foundation for financial support to expand nature-based volunteering in New Hampshire through creative branding and marketing, including the launch of our new name and logo! 
*Source: Outdoor Industry Association
Spread the word!