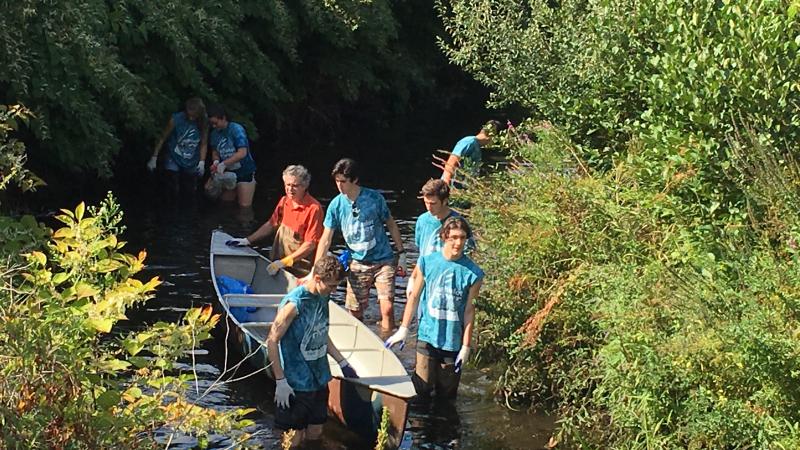 Source to Sea River Clean Up - Keene & Swanzey NH
Cheshire County Conservation District
Friday, September 27, 2019 • 9:00am–12:00pm

Saturday, September 28, 2019 • 9:00am–12:00pm
Water St
Keene, NH 03431
United States
View map
About the Event
The Connecticut River Conservancy's Source to Sea Cleanup is an annual trash cleanup of the Connecticut River system - rivers, streams and banks, parks, boat launches, trails and more. Each fall, thousands of volunteers of all ages and abilities head out to places of their choice all along the four-state watershed (NH, VT, MA, CT) to clean the Connecticut River and its tributaries on foot or by boat. You can help protect your community's water resources and be a part of this fun and positive event!
Join other volunteers in Keene and Swanzey to help cleanup in the Monadnock area! Wade along the banks of the Ashuelot River and Beaver Brook to pick up any trash and join in with this annual event.
Volunteers do not require a boat but are encouraged to bring a boat and life jackets if available.  Trash bags and gloves will be provided to all volunteers. Source to Sea Cleanup T-shirts will be given to the first 100 participants.
Local sponsors include the Cheshire County Conservation District, the Ashuelot River Local Advisory Committee, the City of Keene, Keene State College, Moosewood Ecological, NH Water Works Association Young Professionals, and The Harris Center for Conservation Education.
Location Details
Topics
Spread the word!