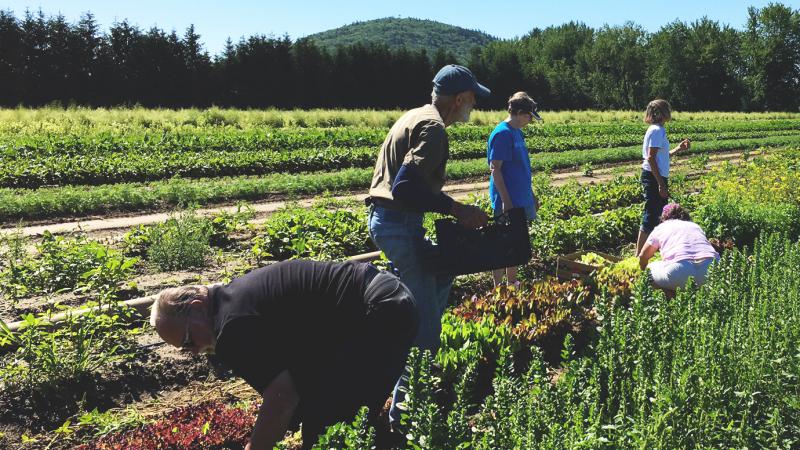 Veggie Volunteers
UNH Master Gardeners - Carroll County
Monday, July 15, 2019 • 9:45am–11:45am

Wednesday, July 17, 2019 • 9:45am–11:45am

Monday, July 22, 2019 • 9:45am–11:45am

Wednesday, July 24, 2019 • 9:45am–11:45am

Monday, July 29, 2019 • 9:45am–11:45am

Wednesday, July 31, 2019 • 9:45am–11:45am
2679 E Conway Rd
Center Conway, NH 03813
United States
View map
About the Event
Veggie Volunteers is a regional gleaning program for kids, teens, and adults. All are welcome to volunteer, no experience necessary. We head out to the farm fields and pick excess or second-quality vegetables for local food banks. Picking is rain or shine.
We pick at Sherman Farm in Conway Mondays and Wednesdays through August. We pick into banana boxes. We much appreciate anyone who can bring these boxes to the picking.
What to bring
Bring water, sun hat and sturdy footwear.
Youth Instructions
Teens are welcome to attend, note that picking time varies. Sometimes it's only an hour, other times three hours. Children must be accompanied by an adult. We use knives or scissors to harvest the vegetables, so volunteers must be comfortable and safe while out picking.
Location Details
Spread the word!