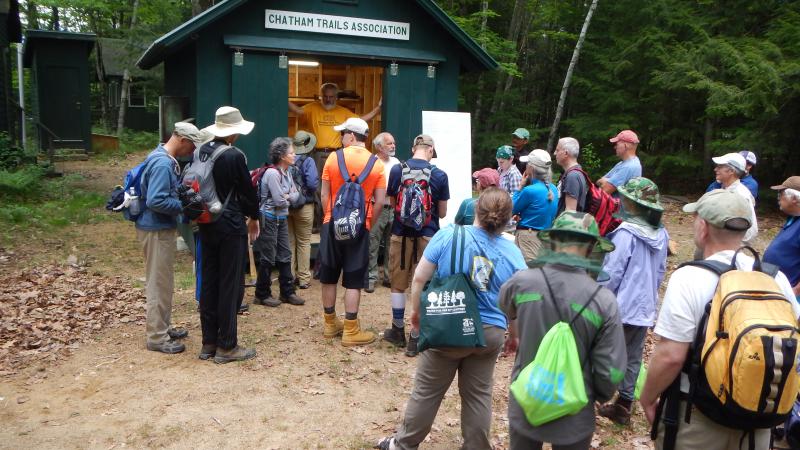 Trail Work Weekend
Chatham Trails Association
Friday, September 27, 2019 • 2:00pm–Sunday, September 29, 2019 • 4:00pm
32 AMC Road
North Chatham, NH 03813
United States
View map
About the Event
Chatham Trails Association maintains 40 miles of hiking trails in the White Mountain National Forest. Most of our work is accomplished during three weekends. Join us for the weekend or for a day. This weekend our crews will work on a trail project to improve a muddy section of a trail, perform basic maintenance (drainage, clearing brush and blowdowns) and remark trails. Crews will be out Saturday and Sunday morning. No experience necessary. CTA provides tools, training and coaching. Arrive Friday afternoon; stay through Sunday afternoon CTA provides lodging and meals at the AMC Cold River Camp at no cost.
What to bring
Bring sleeping bag or linens, headlamp, personal supplies for the weekend. Day pack, water bottle, and clothing appropriate for the weather. Bring your favorite trail tools if you wish.
Youth Instructions
Young volunteers are welcome. Youth should be capable of hiking several miles and being on the trail all day. Youth will be supervised by their parents on the trail and in camp.
Location Details
Topics
Spread the word!