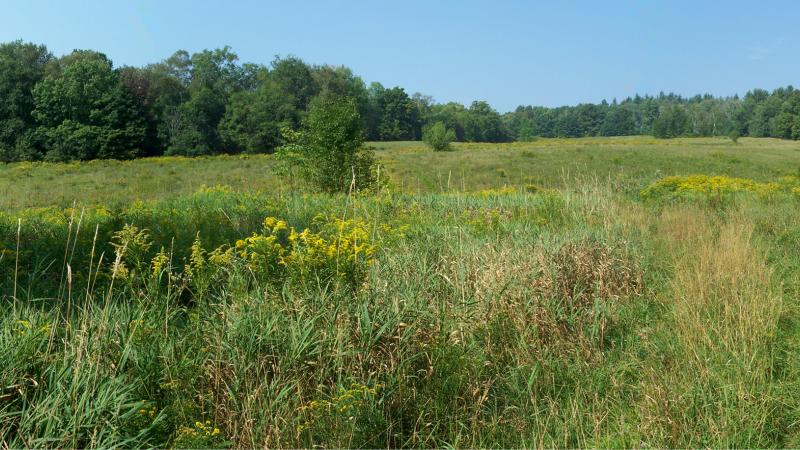 Inventorying & Monitoring Grassland Birds
UNH Cooperative Extension Natural Resources Program
Friday, May 24, 2019 • 7:45am–12:00pm
Peabody Mill Environmental Center, 66 Brook Road
Amherst, NH 03031
United States
View map
About the Event
Join Rosalind Renfrew of the VT Center for Ecostudies, Matt Tarr of UNH Cooperative Extension and John Harvey of the Amherst Conservation Commission for an interactive workshop that will teach you how to identify and inventory grassland birds (e.g., bobolinks, savannah sparrows, meadowlarks). After gathering at the Peabody Mill Conservation Center, we will travel to a nearby field and learn how to identify birds and complete simple inventory sheets that will allow you to track changes in bird numbers (e.g., year-to-year changes, changes in response to field management) over time. We will then return to Peabody Mill to learn how to enter your data into the eBird data sharing program and we'll finish with a discussion about the ecology and methods for managing grassland birds. This workshop is for landowners, members of conservation commissions and land trusts, and natural resource consultants.
Eligible for SAF Category I credits: 2.5 hours
What to bring
This training will take place outdoors in a field. Please bring appropriate shoes and clothing.
Location Details
Topics
Spread the word!