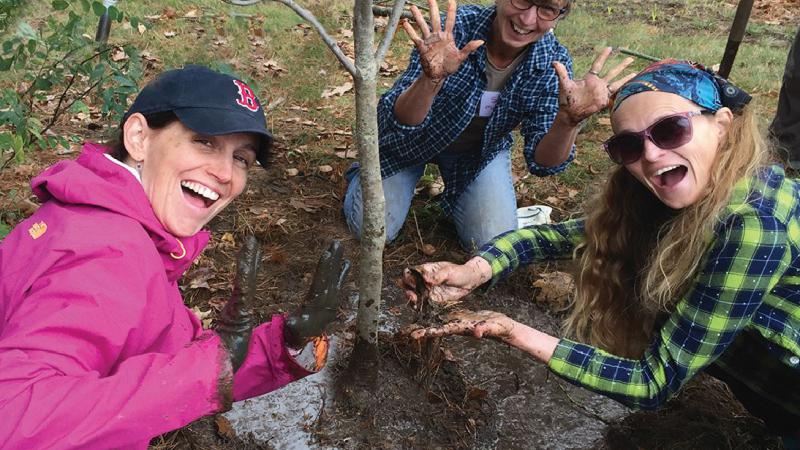 Natural Resources Stewards
UNH Cooperative Extension Natural Resources Program
Friday, August 30, 2019 • 5:00pm–6:00pm
Applications for this interactive training are due August 30. Training takes place 9/6, 9/13, 9/20, 9/27, 10/4, 10/11, 10/18, 10/25, 11/1, 11/8, 11/15 & 11/22 (12 Fridays).
288 Shaker Road
Canterbury, NH 03224
United States
View map
Setting
Indoors & Outdoors
About the Event
The Natural Resources Steward program offers a comprehensive education & volunteer support network for people who want to learn, explore & share the nature of NH. It starts with a hands-on course that brings people together to explore NH's ecosystems - how trees, plants, soil, fungi, water, wildlife, and even humans are interconnected, and how we can reduce our impact and restore and protect the nature we are a part of.
Stewards are expected to provide 40 hours of volunteer service in the first year. Activities range from planting natives or teaching youth and adults about wildlife to restoring forest systems, creating habitat for the endangered New England Cottontail, growing food and creating community gardens. Stewards also work on conservation projects, permanently protecting acres of vital wetlands, forests and farmlands. The course cost $295, and scholarships are available.
Applications are due August 30, with training starting the following Friday and continuing for 12 weeks until November 22.
What to bring
Bring a commitment to complete the course and provide at least 40 hours of volunteer service in the first year.
Youth Instructions
This event is for adults 18 and older.
Location Details
Topics
Spread the word!