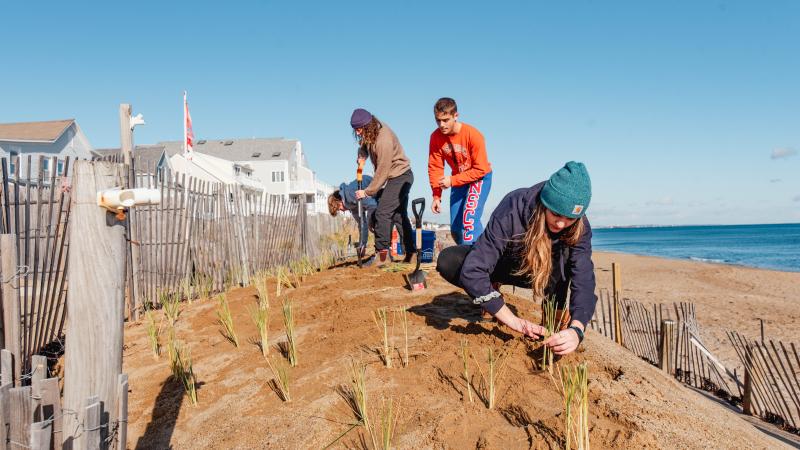 Just Dune It!
Sunday, October 29, 2023 • 9:00am–12:00pm

Monday, October 30, 2023 • 9:00am–12:00pm

Sunday, November 19, 2023 • 10:00am–12:30pm
80 Ancient Highway
Hampton, NH 03842
United States
View map
About the Event
Join us in planting native dune vegetation to restore the dunes near Plaice Cove in Hampton, NH. This area has been affected over the years by winter storms and we need your help in planting beachgrass and other native species to help stabilize this unique habitat.
Dunes are such an important asset to our coastline. They provide habitat for wildlife, protect our communities from flooding, sea level rise, and coastal erosion to name a few.
Snacks, water, and all materials will be provided. Please dress for the weather; a hat and gloves are highly recommended! Come join us on these autumn days and learn about this self-sustaining ecosystem!
Location Details
Topics
Spread the word!