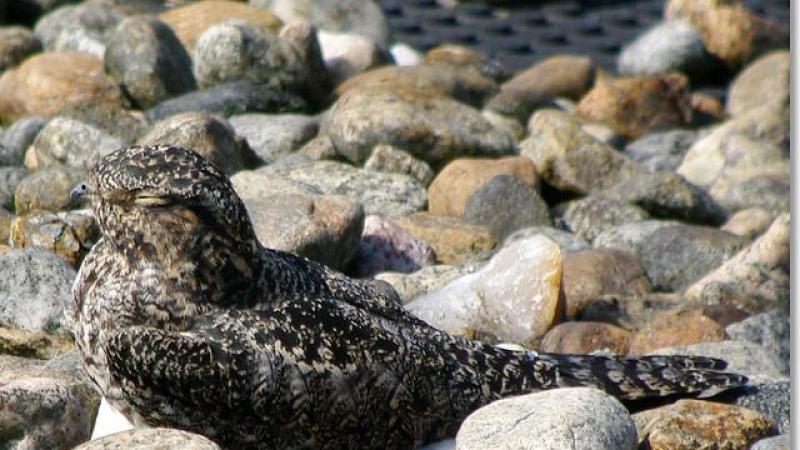 Project Nighthawk
This is an ongoing Citizen Science Experience. Contact the sponsoring organization to join in.
Description
Biologists are trying to determine the reason for a drastic decline in the Common Nighthawk population in NH. Help this cause by spending some summer evenings searching the twilight sky for them in the few NH towns where they still breed. 
Project Goal?
To monitor the breeding population and success of the state-endangered Common Nighthawk.
Where does the project take place? 
Primarily the Concord and Ossipee areas, but also Keene, Conway and other potential locations for Common Nighthawks. 
When can volunteers participate?
Surveys take place in the evening from 8-9:30 pm in late May to mid August. 
Is training needed to participate? 
Yes - workshop or in the field, depending on availability.
Who is this project ideal for? 
Adults.
How to get started?
Contact the project coordinator below!
Nighthawk monitoring in Keene, NH is coordinated by the Harris Center for Conservation Education
Nighthawk monitoring in Concord and other NH locations is coordinated by NH Audubon:
Nighthawk Project: Concord & NH
Questions? Contact: 
Becky Suomala; rsuomala@nhaudubon.org; 603-224-9909 x309
Location
Topics
Spread the word!