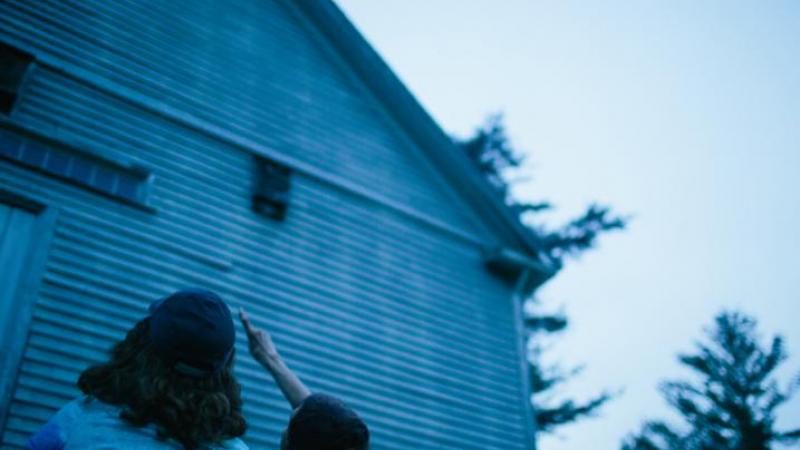 NH Bat Counts
New Hampshire Fish and Game
This is an ongoing Citizen Science Experience. Contact the sponsoring organization to join in.
Description
Be the most creative host in your neighborhood – host a bat count this summer! New Hampshire's two most common bat species, the little brown bat and the big brown bat, use buildings as their summer roosts. Abandoned houses, barns, church steeples – and even currently-occupied structures – can provide a summer home to female bats and their young. Monitoring these "maternity colonies" can give biologists a good idea of how bat populations in an area are doing from year to year. With the occurrence of White Nose Syndrome in New Hampshire, monitoring these colonies is more important than ever. People in states all across eastern US are counting bats this summer. Won't you join them? Each of us can be a Bat Ambassador to help spread the word about the value of bats and the importance of  protecting colonies. Each colony is a chance for bats to reproduce and potentially re- build bat populations.
Summer Bat Colony Counts
Bat survey volunteers also help monitor surviving maternity colonies of little brown bats. Each spring, females congregate in dry, warm places, such as attics, barns, and church steeples to give birth and raise pups, often returning to these sites year after year. Locating and protecting remaining colonies is critical to this species' survival. Homeowners and building managers can help by allowing colonies to remain in place, and reporting these sites. In addition, homeowners and volunteers can participate in a citizen science effort by learning how to count the bats as they exit their building roosts in the evening, collecting that data, and sending it in. This data will further our knowledge about colony locations, species, and numbers of bats in each colony.
For more information about the Summer Bat Colony Counts, please contact Cynthia Nichols at cnichols@antioch.edu or visit NH Fish & Game's Colony Bat Count:
Acoustic Surveys
Using sensitive recording equipment, bat survey volunteers may also drive along quiet roads on clear evenings in June and July recording bat vocalizations along the route. These acoustic data are then analyzed using special software to identify the species recorded and map locations.
For more information on the Acoustic Surveys for the New Hampshire Bat Survey Project, please contact Laura Deming at ldeming@nhaudubon.org
The New Hampshire Bat Survey Project began in 2012 when New Hampshire Audubon joined forces with the New Hampshire Fish & Game Department, the U.S. Fish & Wildlife Service New England Field Office, and Northeast Ecological Services to coordinate statewide surveys of bats throughout the state.
Location
Topics
Spread the word!