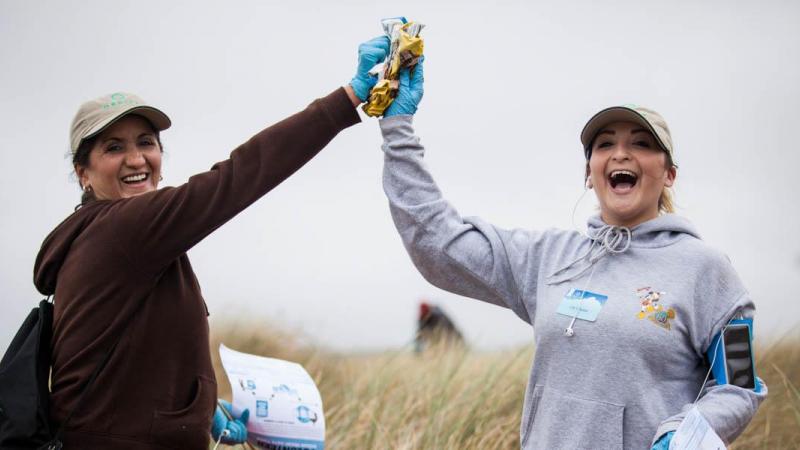 Cleanup Champlin Forest with the Forest Society
Society for the Protection of New Hampshire Forests
Wednesday, December 1, 2021 • 12:00pm–3:30pm
245 Rochester Road
Rochester, NH 03867
United States
View map
About the Event
Imagine yourself enjoying the forest on a crisp winter day. The sun on your back, nostrils filled with that cool December air. You hear a crunching sound under your feet. You look down expecting to see leaves, but it's an old coffee cup left behind by an uncaring visitor. What happens next is up to you!
December 1st will be the last #WorkdayWednesday of the year. Join Forest Society staff and local land stewards to help cleanup trash and debris from the recently cleared area outside of the Champlin Forest in Rochester.
A fantastic community resource featuring woods, water, wildlife and high-quality farm soils, Champlin Forest has many significant and diverse conservation features. Half of the property consists of well-managed, productive woodlands, containing marketable timber along with a diversity of wildlife habitats, consisting of a field, varied woodland types, vernal pools and wetlands. The property serves as the headwaters of and includes extensive frontage along Clark Brook and contributes to two nearby public water supplies. This 185 acre parcel of land is protected by the Forest Society, but we need your help to keep it in good shape.
Driving directions and more info will be sent to volunteers who sign up.
What to bring
Work gloves Closed-toe shoes mandatory, Boots recommended! Weather appropriate clothing
Youth Instructions
Youth ages 16+ are welcome Anyone volunteering under the age of 16 must be accompanied by an adult This volunteer workday is not suitable for small children or dogs
Location Details
Topics
Spread the word!