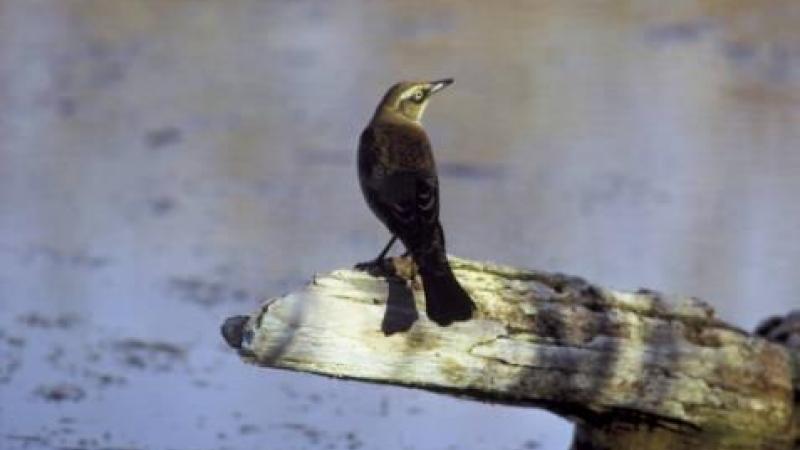 Rusty Blackbird Spring Migration Blitz
International Rusty Blackbird Working Group
This is an ongoing Citizen Science Experience. Contact the sponsoring organization to join in.
Description
Blitz for Blackbirds! Take part in this international effort to learn more about the Rusty Blackbird during its northward migration.  It's easy- bird as you normally do during the Blitz dates for your state and report your observations to eBird under the "Rusty Blackbird Spring Migration Blitz" protocol.  For more specific information, check out the Spring Migration Blitz Optional Protocol and learn more about collecting and reporting data.
Not sure you can tell a Rusty from a Grackle?  Confused by the similar blackbird calls?  Before you head out to survey, make sure you are confident in your ID skills.  Check out the Rusty Blackbird Identification tips to learn more about identifying Rusties and where you might expect to find them.
Contact your local coordinator for more information or check out our Facebook page. 
Location
Topics
Spread the word!